Reviews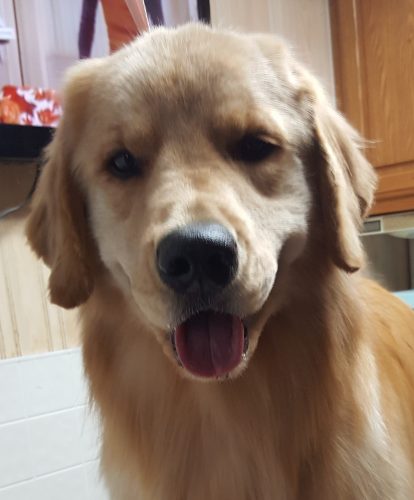 Hi Nancy,
I just wanted to thank you again for the awesome grooming you did with Macy!  She looks adorable and still smells so good!! Fur is so soft!! Can't get over her paws too, didn't know they existed until now! We will see you again soon!
Have a good weekend!
---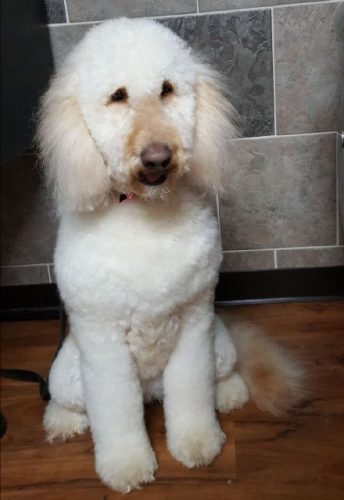 This picture you took is better than what I took. She's the best freshly clean here.
I've been taking my Goldendoodle Josie to Nancy at Nalyn's Grooming Pet Service for over three years now. I like my fur baby to have long hair and Nancy works with me to make that happen. She has given me tips on home care for her coat.
Nancy also cleans Josies teeth. When the vet saw her teeth she said they look great and healthy, keep up what I am doing.
I also do day care with Josie with Nalyns. It's hard to find a good place to care for your dog while you are away. Josie is not kept in a kennel and separated from other dogs the whole time you are gone. She has the opportunity to play with her golden retrievers in her secure fenced in yard.
I would like to add that Nancy takes good care of Josie. Josie is always happy to see her unlike other groomers.
Josie is in good hands.
---